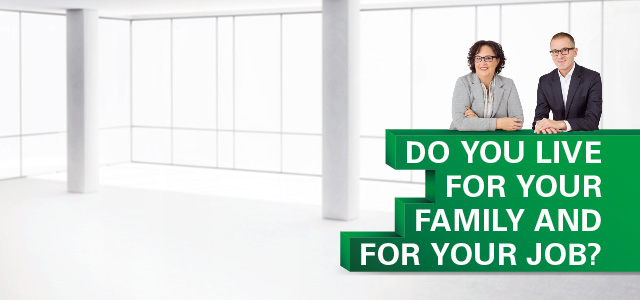 At Vorwerk, you can.
Welcome to Vorwerk – as a Global Infrastructure Architect (m/f/d) SAP S/4 HANA
Life is full of contradictions. We prove that these can be perfectly united, not only with our innovative products, but also with exciting opportunities for experienced professionals. If you are a forward-thinker and strategist who wants to make things happen, we offer you the space to pursue your ideas. Shape the future of Vorwerk with us.
---
We are an international and dynamic group that operates successfully in many markets.
We offer
a pleasant working environment within a motivated team, coupled with both professional and personal development. Moreover, we advocate occupational health management and the reconciliation of work and family life. We give our employees the freedom they need to creatively shape the future of the Vorwerk Group together with us.
More @
vorwerk.com
JOB RESPONSIBILITY:
In addition to evaluating infrastructure design on hybrid architectures, you coordinate with the respective boards independently including external third party suppliers

Act as the primary contact for all the project related queries including technical and non-technical requirements engineering to come up with qualified design

In addition to having good experience on premise, hybrid & multi-cloud architectures including the topics of cloud landscape account model, successful performance as technical solution architect is mandatory including a solid understanding of SAP HANA as well as SAP Cloud technology topics

Act as a senior advisor to the customer with a broad technical-, application- and / or LoB focus, covering the entire business of a customer end to end

You lead concrete work tasks for the implementation by the suppliers and supervise the architectural setup

You conduct service reviews with colleagues from other teams, prioritize releases and changes and project requirements.
REQUIREMENTS:
Several years of experience in architecture or consulting with hands-on experience in a technical domain, preferred SAP infrastructure / integration / development

Experience in designing SAP system landscape, defining implementation or migration strategies with detailed planning

Broad market knowledge on technologies and tools in the Data Center domain (cloud computing, enterprise-ready physical and virtual server performance sizing, hardening, monitoring and disaster recovery methodology, hierarchical, hyper-converged storage technologies)

Understanding of SAP strategy including service portfolio & cloud transformation

Fluent verbal & written communication, including presentation skills in German and English

Ability to work in an international team

Strong communication and intercultural skills

Technology certification(s) is considered as an asset background

We welcome knowledge of SAP HCP and SAP UI5 as well as modern project management tools
Contact:
Vorwerk Services GmbH
Eleonora Palazzesi
Mühlenweg 17-37
42270 Wuppertal
+49 202 564 1256
www.vorwerk.com