Interaction Designer
Vorwerk International & Co. KmG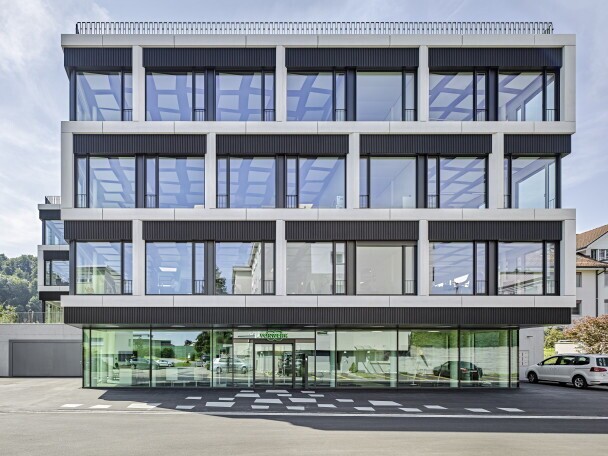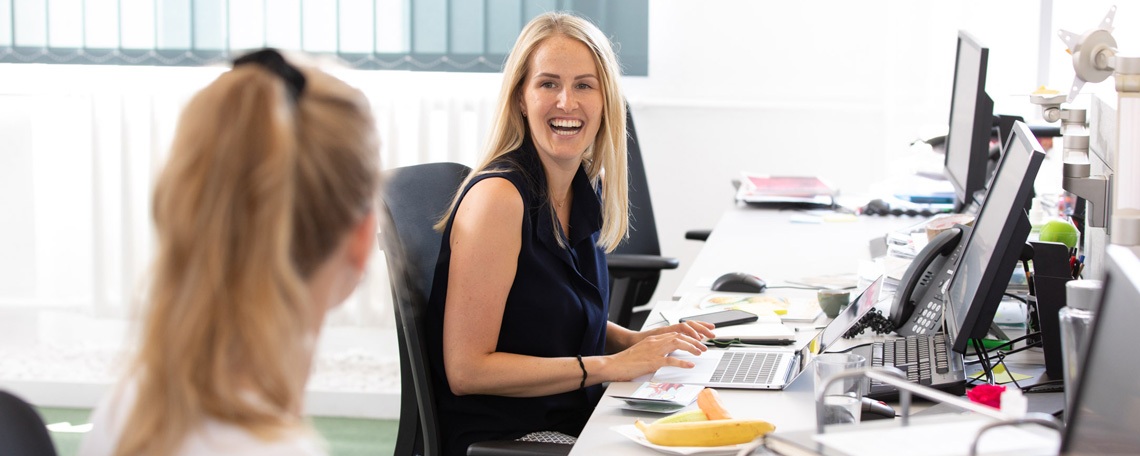 We are an international, family-owned company offering to our employees and sales advisors a wide variety of prospects. The successful direct sales concept, fascinating well-known brands as well as long-term perspectives form perfect conditions for dedicated people to take the opportunity to actively shape their future with us. 

Let us tell you why this job opportunity is a rare gem.
For 140 years, Vorwerk has delivered premium products such as kitchen appliances and vacuum cleaners. The Company's digital unit is committed to providing best-in-class digital experiences to support our sales force and satisfy the customer's needs. As an essential part of the Vorwerk International digital unit, the experience design team supports all the smart folks committed to envisioning and delivering the digital touchpoint ecosystem. From the e-commerce platforms to the native apps and back-office tools.

You are a fit if…
 
As a designer, your true passion lies in honing your craft and excelling at what you do. However, you also understand the importance of being able to speak "business". You already have some experience collaborating with internal and external teams comprising designers, researchers, engineers, and product experts, and you excel at guiding them through the product design process. With the help of more senior designers, you can make well-informed decisions based on accurate data, even in a very challenging and complex delivery process. You have a sharp eye for emerging technologies and are always careful to invest in those that meet business KPIs.
 
Let's dive into some details of your soon-to-be job:
The Vorwerk International Experience Design Team (XDT) comprises seven highly skilled designers entrusted with crafting a top-notch user experience that can significantly impact the sales division. The XDT is looking for a talented individual who can help the team support the Digital Unit in achieving its objectives. As an interaction designer, you will be at the forefront of enhancing Vorwerk's digital sales touchpoints and delivering exceptional experiences for advisors, prospects, and customers. Your soon-to-be team's primary goal is to identify the intersection of business, technology, and design to produce top-tier experiences that effectively showcase the premium quality of our products and business model. As an Interaction Designer, you will be responsible for transforming complex business requirements into intuitive, accessible, and user-friendly digital experiences that epitomise the essence of premium quality.
How your day might look like:
Ensure that the Company's premium identity is reflected in all the digital touchpoints
Ensure design standards are maintained through a robust documentation
Band with a passionate group of engineers, product owners, business analysts, and suppliers to identify the best design option to unlock business value through a premium user experience
Apply the design thinking approach to support teams in maintaining and envisioning the digital sales touchpoints
Setting new standards in operational excellence to meet the business needs
Setting new standards in a user-centred approach to delivering human-friendly experiences
Your Qualifications
Minimum Qualifications
Deep understanding of design principles, design thinking methodologies, and user research
Solid understanding of usability principles and design patterns
Proven experience (e.g. online portfolio, business case etc.) in problem-solving based on matching business opportunities with user needs
Mastery of engaging stakeholders in solving problems through concepts and designs through sketches, wireframes, high-fidelity concepts, and prototypes
Undergraduate or Graduate Degree in Human-Computer Interaction, Human-Centered Design (HCD), Interaction Design, Visual Communication, Graphic Design or any other design-related field
Experience working with industry tools for prototyping, design, and collaboration, such as Figma, Adobe CC, Miro, etc.
Preferred Qualifications
5+ years of work experience in product design for digital solutions. Previous experience working in an e-commerce environment is a plus but not a requirement
Proficiency in Lean UX principles
Ability to operate with UI KITs and design systems
Ability to perform well-versed in data-informed product design and development
Ability to set up delivery frameworks and brainstorm initial design concepts
Attention to zoom in and out to focus on the details while having a clear understanding of the big picture
Ability to work with the most common AGILE frameworks
Ability to run collaborative design thinking sessions with no-designer folks
Enthusiasm for an iterative design process inspired by group critique
What we'll offer you
We are an international, by Kununu as top company 2022 & 2023 awarded employer, offering various prospects to our employees and sales advisors. The successful direct sales concept, fascinating well-known brands, and long-term perspectives form perfect conditions for dedicated people to take the opportunity to shape their future with us actively.
Our benefits include:
Very international and multi-cultural business environment 
New, modern, and ergonomic offices
Parking available and close public transportation connections
Flexible working hours
Home office possibility (part time)
Profitable pension fund
Individual benefits to choose from like, contribution to public transportation, parking, extra vacation days, company products, bike/ e-bike, sports equipment
Own fitness room 
Free coffee and fruits
Moreover, since April 2021, Vorwerk International is a certified Fair-ON-Pay company as we want to underline our ongoing commitment to equal pay between women and men.  
Read more about it here: https://fair-on-pay.com/certified-companies/
Your contact
We are looking forward to getting to know you and will be happy to answer any further questions you may have. Please apply directly through the green link below on the right-hand side, which directs you to our recruitment tool.

Vorwerk International Co. & KmG
Verenastrasse 39
8832 Wollerau
People & Culture Business Partner, Asli Gezgin