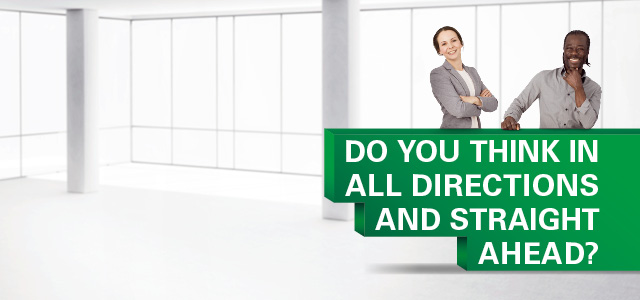 At Vorwerk, you can.
Welcome to Vorwerk – as a Senior Quality Data Analyst
Life is full of contradictions. We prove that these can be perfectly united, not only with our innovative products, but also with exciting opportunities for engineers. We offer you a multifaceted job in engineering with the freedom to make a substantive contribution to our sustainable growth. Shape the future of Vorwerk with us.
---
We are an international, family-owned company offering to our employees and sales advisors a wide variety of prospects. The successful direct sales concept, fascinating well-known brands as well as long-term perspectives form perfect conditions for dedicated people to take the opportunity to actively shape their future with us.
Vorwerk International Strecker & Co. belongs to the German family-owned company Vorwerk that has been operating in Wuppertal for more than 130 years. From the strategic head offices in Freienbach, the Kobold and Thermomix divisions are managed.
More @
vorwerk.com
JOB RESPONSIBILITY:
Analyzing field data on product failures and reporting on these

Forecasting of ppm rates and contributing to Budget / Estimate process

Definition of Repair Forecast and alignment with engineering and Countries

Key-User in Qlik, QfD, SAP and Infobase
Analysing Warranty and out of warranty rates (0 – 5 Years)

Analysing 3 months failure rate

Analysing out of warranty rate (5 – 10 Years)

KPI monitoring for Recycling and Sustainability

Reporting of Rates (all countries, all Units)

Identify existing reports and/or processes for automation opportunities
REQUIREMENTS:
Ideally Master degree in EE or ME

Excellent statistical skills

SAP and advanced Excel skills

Passion for extracting conclusions out of field data sets and transforming them into fact based decisions in an operations environment

Track record of strong analytical skills with the ability to collect, analyze and disseminate significant amounts of information with attention to detail and accuracy in data sets

Familiar with household devices market
Team oriented and intercultural mindset

Good communication skills. Fluent in

German and English

Resilient and target oriented

Willingness to travel
This role will focus on Quality data analytics incl. preparation and distribution of monthly reports. Furthermore the successful candidate will perform forecasting of failure rates for all relevant countries and products and contribute to the overall KPI development.
Contact:
Vorwerk International & Co. KmG
Gerard Scharm
0447860147
www.vorwerk.com