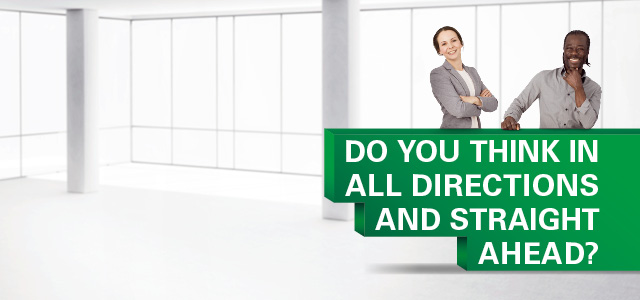 At Vorwerk, you can.
Welcome to Vorwerk – as a Master Data Specialist
Life is full of contradictions. We prove that these can be perfectly united, not only with our innovative products, but also with exciting opportunities for engineers. We offer you a multifaceted job in engineering with the freedom to make a substantive contribution to our sustainable growth. Shape the future of Vorwerk with us.
---
We are an international, family-owned company offering to our employees and sales advisors a wide variety of prospects. The successful direct sales concept, fascinating well-known brands as well as long-term perspectives form perfect conditions for dedicated people to take the opportunity to actively shape their future with us.
Vorwerk International & Co. KmG belongs to the German family-owned company Vorwerk that has been operating in Wuppertal for more than 130 years. From the strategic head offices in Wollerau, the Kobold and Thermomix divisions are managed.
More @
vorwerk.com
Job responsibilities
Create architectural documentation for various stages of planning, design, implementation and support solutions development for Master Data Governance

Contribute to the overall Digitalization program strategy and enforce master data standards and principles

Evaluate new technologies, introduce best practices and process improvements ideas

Develop, document, communicate and monitor compliance of material master data business rules, data definitions and terminology (measurement of master data quality, define metrics)

Secure material master data quality embedded into the Material Master Data Approval Process in the MDG-M workflow

Contribute to master data projects, coordinate and facilitate master data requirements including regular alignment regarding business requirements with other experts, e.g. regular visits of factories
Job requirements
Minimum of 3 years of experience and within a large-scale institution or a consulting company with a focus on Data Architecture & Data Governance

Experience with data migrations, transformations and consolidation from legacy systems

Proven experience in data architecture and data modelling is a must (MDM experience inside SAP R3 systems is a must, on S4HANA and with MDG-M is a plus)

Proven exposure in building a master data and reference data concepts

Exposure to data quality activities is highly desired

Work energetically towards tight deadlines in alignment with existing project management standards.

Fluency in both, English and German language is a must due to an international set up of the position
Contact:
Vorwerk International & Co. KmG
Gerard Scharm
0447860147
www.vorwerk.com